Crystal Companions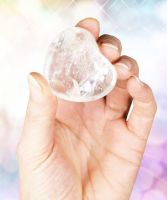 Spend an evening with like-minded people, sharing crystal experiences, trying out crystal layouts, meditating & journeying with crystals and generally talking crystals!! Join me for an hour or so of crystal bliss.
Each month we will look at different crystals in depth, attune to it, meditate upon it and generally share our crystal experiences.
Cost per meeting: £5 (includes light refreshments & maybe a crystal or two to take home)
Spaces are limited so please contact me to register.
Check out my Events Calendar for the date & time of the next meeting.
Here are the crystals and topics we have explored in previous meetings:
Amethyst

Rose Quartz

Citrine

Lapis Lazuli

Sodalite

Crystals for your Aura

Crystals for the Festive Season

Crystals for Spring

Obsidian