Crystal Grids & Nets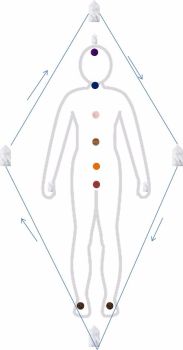 This one day workshop* will introduce you to crystal grids & nets and how you can use them in your daily life for your personal wellbeing.
Topics covered include:
Crystal Nets for relaxation & personal development
Crystal Grids for Manifestation of Goals
Crystal Grids for Distance Healing
Duration: 1 day
Cost: From £50
Please contact Helen to register your interest. In order for the workshop to run a minimum of 4 students is required.
*This workshop is part of the Crystal Therapy Professional Qualification Level 3 - Diploma course.